Last month I attended the 2019 edition of OpenR&Day. It was an entire day of conferences organized by Oodrive, in partnership with many french tech companies, like Dailymotion, Meetic, and BackMarket. The event took place at the Theâtre des Variétés at the center of Paris,

This is the year of Kubernetes
The main thing we can observe in this conference is that everyone in Paris wants to do Kubernetes today. People are migrating toward managed k8s on the cloud, k8s on-premise, putting their CI/CD on k8s and of course, doing data science in k8s.
The most informative talk on this subject was Theotime Leveque from BackMarket: Kubernetes migration a retrospective on a forced walk to heaven, in which he explains how they migrated their entire infrastructure to Kubernetes in barely a few weeks during summer. This talk explains extremely well the motivation and implications behind a move toward Kubernetes, and all the things that should be taken into account if you wanted to migrate an already large existing codebase.
The short talk Our journey from Jenkins to Jenkins X by Vincent Behar from Dailymotion is also an excellent introduction to the future of CI in the cloud.
Amazing guests
OpenR&Day hosted two amazing guests speaker this year.
The first one was the famous Jean-Baptiste Kempf from VideoLAN, who was here to talk to us about the life of his very large open-source project: VLC. The talk is named Feedback on the VLC community and will probably tell you a lot of things you didn't know about this french open-source project.
The second speaker was Ayumi Moore Aoki from Women in Tech, here to initiate a discussion about feminism in the IT industry.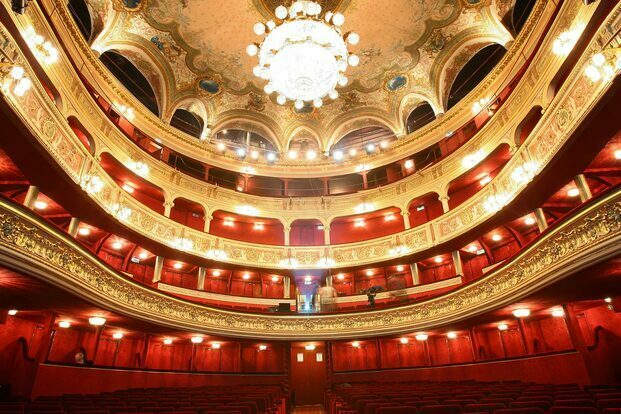 More and more GraphQL in France
Last but not least, GraphQL seems to continue having a deep impact on the french tech.
This year Stan Chollet from Dailymotion was here to show us the work that was made here on Tartiflette, our homemade GraphQL engine. His talk Find out how to build a GraphQL API simply with SDL, thanks to Tartiflette, explains the motivation behind the project and what it can bring to your API.